RATES

& INFO
2 people

$450

3 people

$550

4 people

$650

5 people

$750

6 people

$850
Prices are subject to change. Rates include fish cleaning.
Tipping is greatly appreciated!
Please arrive 15 minutes prior to the departure time of your trip. If you are expecting to be late, please call your guide right away.
Late arrivals of 30 minutes past the scheduled departure time will accrue a fee of $50* (increasing in 15 minute increments).
During peak season (May-December) late arrivals of the scheduled departure time may result in automatic cancellation of trip and forfeiture of your deposit, so that we may call the next group on our "late trip wait list".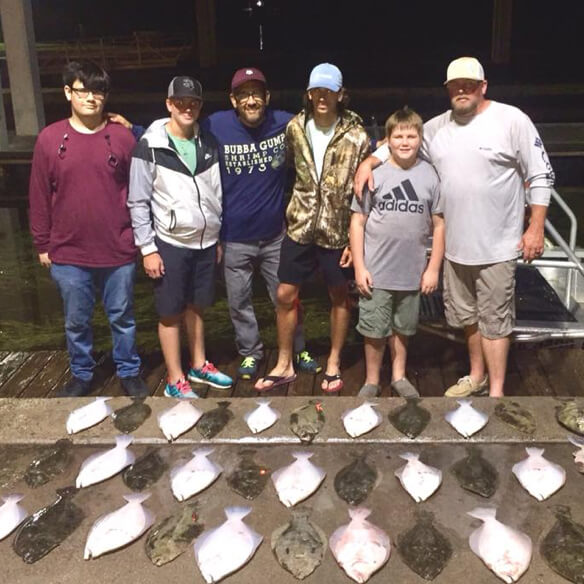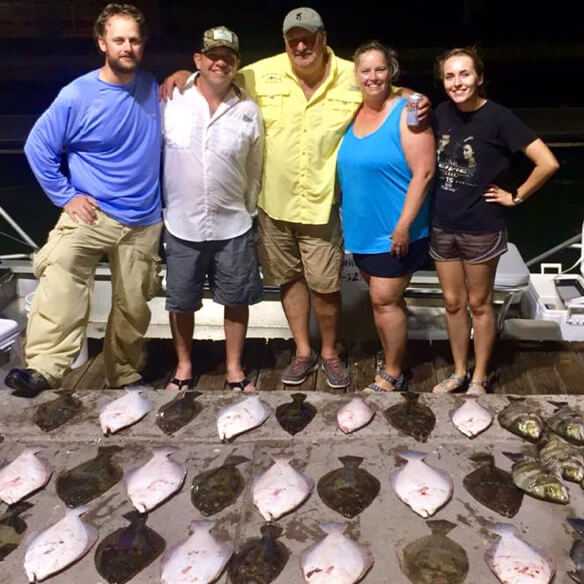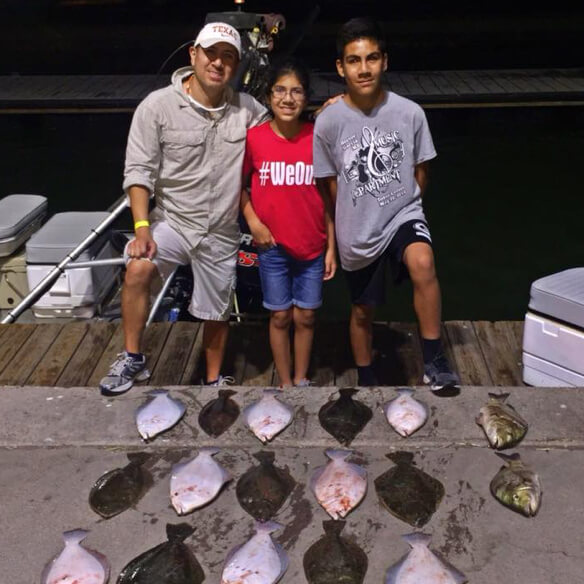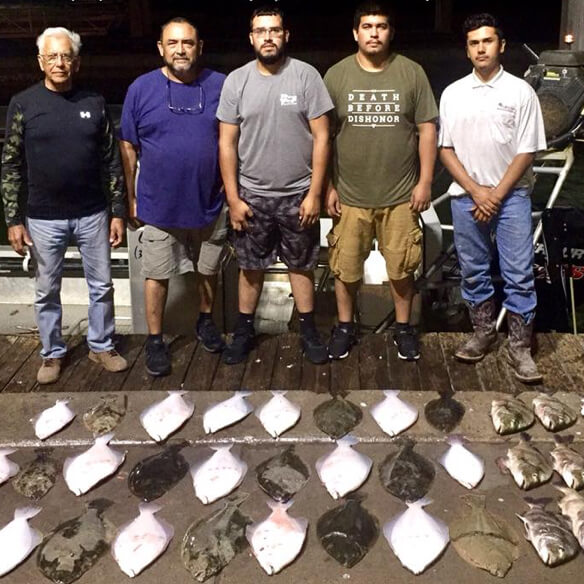 DEPOSIT/CANCELLATION POLICY
There is a $200.00 deposit required to hold all reservations.
Check/Money Order/PayPal/Credit Card accepted.
If you need to cancel please let Capt. Dave know ASAP. Deposits can be transferred to another date within the same calendar year if at least 3 days notice is given.
If Capt. Dave has to cancel the trip due to weather or other unforeseen circumstances, your deposit will be transferred to another date at your convenience.
NO REFUNDS WILL BE ISSUED!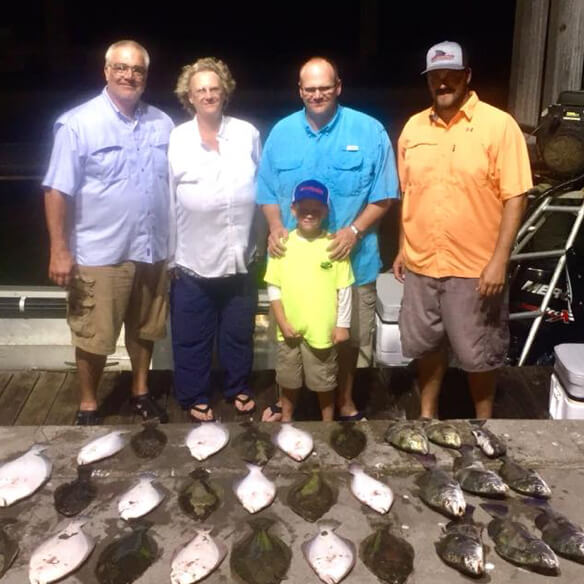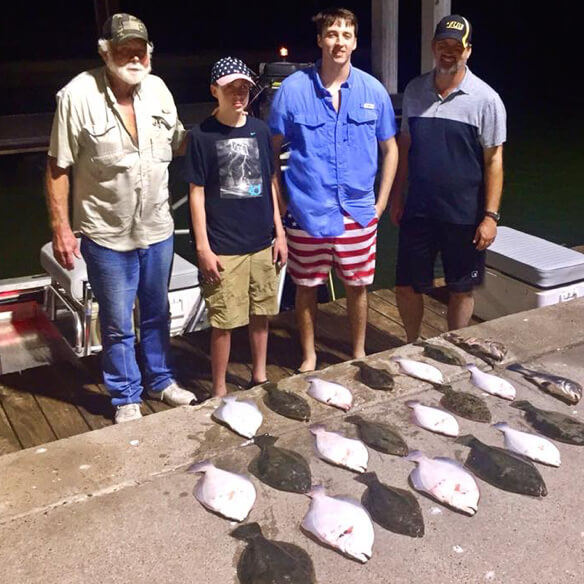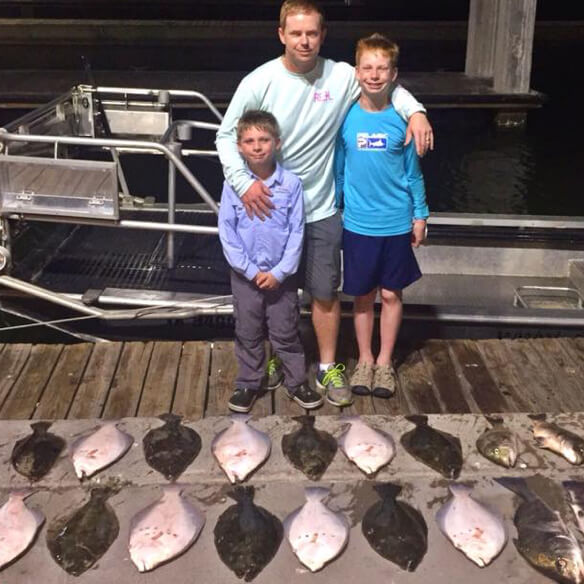 How many people can you take out?
Capt. Dave:
I can take a maximum of 6 people.
What do I need to bring with me?
Capt. Dave:
Fishing License with Saltwater Stamp
Small cooler of drinks/snacks
Camera
Bug Spray
How long does a usual gigging trip last?
Capt. Dave:
We leave at dusk, and a usual trip lasts 4 - 6 hours.
What is the limit on flounder? Can I gig the guides' limit, as well?
Capt. Dave:
The flounder limit is 5 per person, with 14" minimum. The guide cannot keep any fish. Occasionally, we will see black drum and sheepshead, and they are also legal to gig.